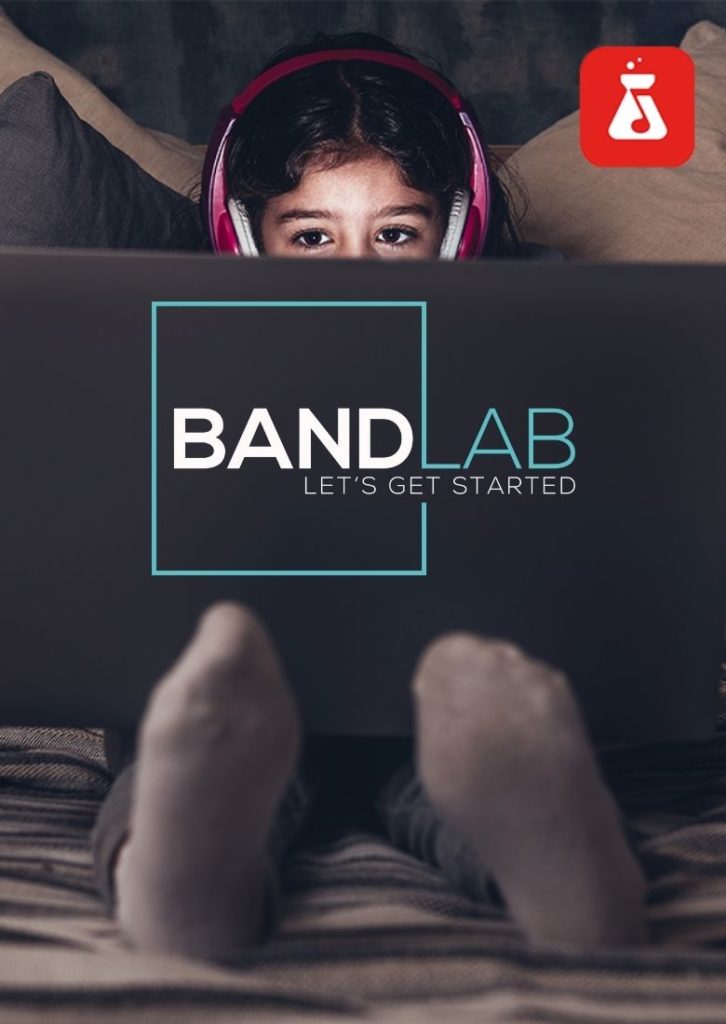 BandLab – Let's Get Started is an exciting, new interactive teaching scheme that brings the world of BandLab for Education to life. With 7 weeks of 1-hour differentiated lessons, complete with multimedia, quizzes, and straightforward assessments delivered from within our app we will help your students make rapid progress.
BandLab for Education is a powerful, award-winning cloud-based music creation software that helps children unleash their creative potential.
BandLab – Let's Get Started offers a flexible introduction to the software for Upper KS2 and KS3  and guides pupils at their own pace ensuring that every child can make progress. Below is a summary of the learning in the unit and a skill progress summary.
Which devices does it support? 
The Learning Platform is available to download and install on PC, Mac, Chromebook and  Ipad / Iphone via the Appstore.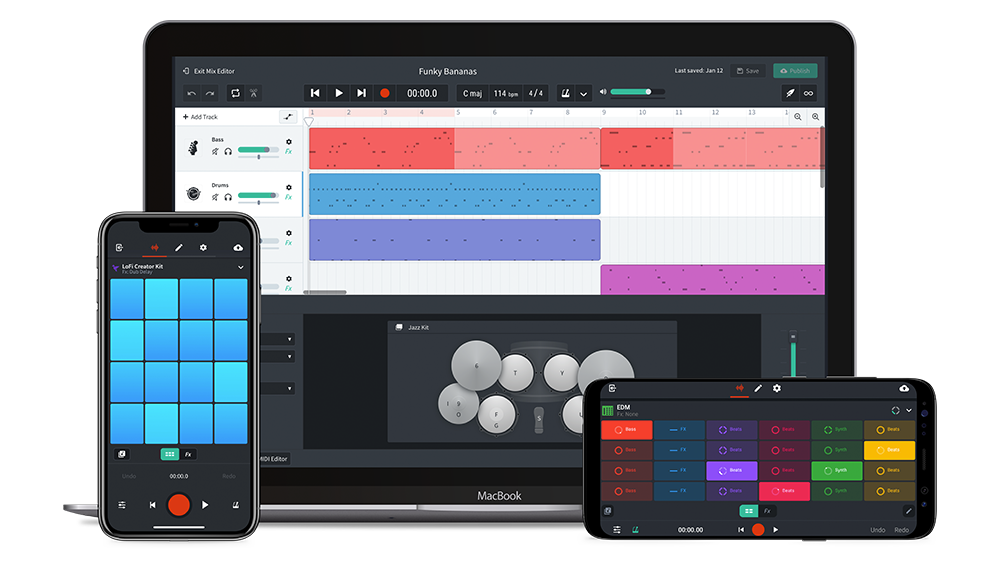 How does BandLab – Let's Get Started, support me with the delivery of lessons?


All of the lessons and resources are provided in our Learning Platform app, which delivers exciting lessons and includes: slide shows, videos,  curated guides and quizzes at every step.


The dedicated Teacher Resources section of the app contains all the resources the teacher and pupil will need. 


Your license allows you to install the software on as many computers as you need, including the Ipad, iPhone or Chromebook. This app will allow your learners to independently recap on anything they're not sure of or move on to the next challenge. 


Our forum allows you to connect with other teachers,  share your ideas and ask for help.

Let's get creative!
Learning Pathway & Skills Summary
Learning-Pathway-and-Skills-Progress-Summary

Click here for the Music Samples
---
Purchase