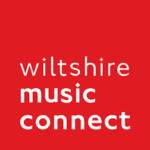 Welcome, Wiltshire Music!
My name is Rob Reich-Storer and I'm a specialist music teacher (Primary and Secondary) and composer. During Lockdown I created the Rhythmstix Learning Platform to deliver high-quality immersive, interactive,  multimedia music lessons for music teachers and non-specialists.
On this platform the first series of lessons that I have created is called BandLab – Let's Get Started, an exciting teaching scheme that brings the world of BandLab for Education to life. With 7 weeks of 1-hour differentiated lessons, complete with multimedia, quizzes, straightforward assessments and lesson plans built-in, we will help your students make rapid progress.
BandLab – Let's Get Started offers a flexible introduction to the software for Upper KS2 and KS3 and guides pupils at their own pace ensuring that every child can make progress.
A free trial until Christmas will be available to you using the login below.
---
How do I create a login for my school?
1. Click here for the product page
2. Select BandLab Let's Get Started
3. When you're at the product page scroll to the bottom and tick the item and press add to basket.
4. Use "wilts2022" as a coupon code when you get to the checkout.
You will not be charged for the order
5. Download the app at the bottom of this link: https://www.rhythmstix.co.uk/app
Here is a video to support you with your installation.
I hope you and your children enjoy the lessons, please keep in touch and let me know how you get on using the email address below or our forum. 
Have fun!
Rob Reich-Storer
[email protected]
Rhythmstix Director